Basic information: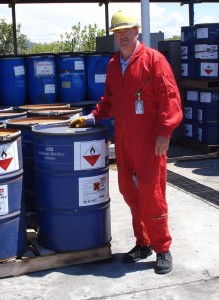 Name: Okko Sprey
Born: January 20, 1963 in The Hague, the Netherlands
Nationality: Dutch
Domicile: Belgium
Job: Hazardous Waste and Metal recycling consultant
Broad experience in Asia, Waste management, Mercury disposal, Recycling of spent catalysts and other metal containing industrial waste. Consultancy and project management in recycling, waste disposal, waste handling and management.
Experience in Mercury and other hazardous waste management. Disposal and permit procedures for trans-boundary shipments according to Basel convention rules of Mercury (Hg) contaminated wastes.
Working on projects in Thailand and other countries.
Specialties: waste management, recycling, mercury and other hazardous waste, sampling and assaying, permitting, Basel convention, logistics, project management, cultural, legal and practical issues of doing business in Asia.
Languages: Dutch, English, German, French and Thai.